Speedometer Pinion Gears
These speedometer pinion gears are the long design used in the mechanical style housings found in most of the Jeep YJ New Process 231 transfer cases. These are also used in Atlas Transfer Cases using the mechanical style speedometer housings.
Most of gears that we offer below are imported gears and may require a small modification. On some of these gears, the square hole on the shaft of the gear may be a snug fit to the speedometer cable. If this is true in your application, you may be required to sand or file on the square stock at the end of the speedometer cable to fit the gear. However, most of them fit fine and do not require this modification.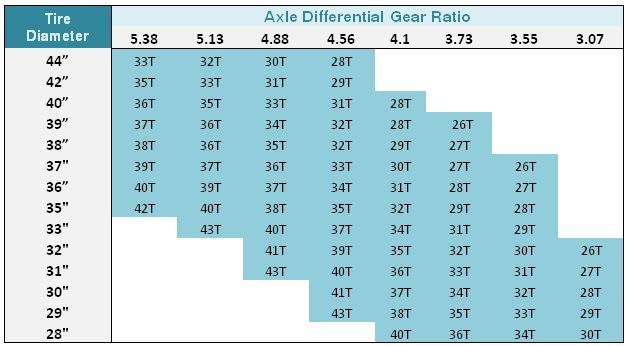 SPEEDOMETER GEAR-LONG 39 TOOTH
Availability: Available
Product Code: ADV-300620-39
Featured